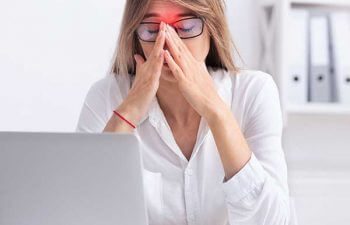 If you have inflammation of the sinuses and nasal cavity, you will likely receive a diagnosis of rhinosinusitis. Recurrent acute rhinosinusitis (RARS) presents with several symptoms which include pain around the cheeks and mouth, nasal congestion, headaches, a cough, fever and pressure in the ears.
Some patients complain of fatigue with rhinosinusitis. The condition results in nasal infections which are bacterial or viral in nature. For recurring inflammation and infection, sufferers should seek diagnosis and treatment from a specialist.
Further Impacts of Rhinosinusitis
Rhinosinusitis can cost sufferers a significant amount of money due to surgical treatments, medications and time spent away from work. Children afflicted with the condition may also miss out on school, which has an impact on educational performance.  
Constant nasal infections are uncomfortable, painful and often tiring to deal with. If you attend regular appointments with your family doctor for treatment, now is the time to find a permanent solution. Luckily, Estrella may have a long-lasting solution to your problems in the form of Balloon Sinuplasty.
Balloon Sinuplasty
A balloon sinuplasty is an in-office procedure at Estrella ENT in Goodyear and Sun City West, AZ. Unlike intrusive surgical options that aren't guaranteed to produce lasting results, balloon sinuplasty is minimally invasive. The aim of this treatment is to remove an obstruction due to inflammation so patients can breathe comfortably.
Any buildup of nasal fluids is released after a balloon sinuplasty. If you are suffering with obstruction of the nasal passages, more intrusive options involve a surgery that removes bone and effectively restructures the nose and nasal passages. Balloon sinuplasty allows patients to avoid such drastic measures.
If you are interested in learning more about balloon sinuplasty for finding relief from Rhinosinusitis symptoms, call Estrella today. We have two offices in Arizona for your convenience. For diagnosis and effective treatment, we are your premier provider.