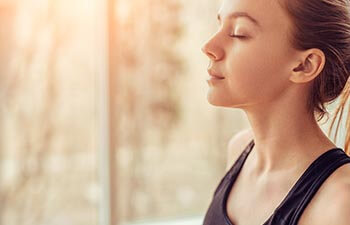 Millions of Americans suffer from breathing problems, with many never seeking any medical treatment. When problems with the sinuses or structures of the nose are causing breathing problems, it often takes the development of severe symptoms before the sufferer will seek help.
Even breathing problems that seem like a minor inconvenience can lead to serious health issues. Seeking a diagnosis at the very least can help provide you with peace of mind. There are also minimally invasive treatments that are cost-effective for a large number of breathing problems.
No Available Treatment
Medical researchers and pharmaceutical companies are constantly discovering new ways to help sufferers of chronic conditions, including breathing problems. One of the most common barriers to seeking treatment for some patients is the belief that no treatment exists.
Even if you have been told in the past that treatment is limited for your condition, periodically attending an ear, nose and throat doctor may result in better and even welcome news. New innovations can help patients who were once told their condition was untreatable. It also helps to get a second opinion from an ENT doctor who takes a more robust approach to treatment options.
Ear, Nose and Throat Specialist
An ear, nose and throat specialist can diagnose the cause of your breathing problems and likely provide effective treatment. For the sake of your general health and quality of life, a consultation with an ENT is worth considering. Treatments such as balloon sinuplasty are covered by most insurance plans, Medicare and Medicare replacement plans. That means treatment may be a lot more cost-effective than you think.
If you would like to discuss your breathing problems with a passionate team of ear, nose and throat specialists, call the offices of Estrella ENT today. The treatment options we offer are often life-changing for our patients in several ways.