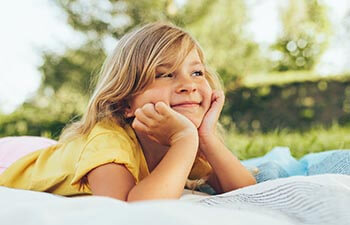 Frequent ear infections can cause a child to suffer from severe pain and discomfort. However, are there other impacts that are not so apparent? For instance, does an ear infection affect education? A single ear infection may result in a child having to take time off school, but multiple ear infections within the same year have much greater consequences.
Missing Lessons
If you have to keep your child out of school because of ear infections, making up that time can prove difficult. This is especially true for children who are forced to miss exams. Every lesson in an exam year is important in helping students prepare and achieve the grades that they deserve. While a school may make certain allowances for medical conditions, it doesn't change the reality that the child is missing important opportunities.
There is also the social aspect of a group-learning environment to consider. The missed interaction with teachers and other students can negatively affect education. Without that group sense of accomplishment, encouragement and cooperation, a child can struggle to meet developmental milestones.
The Psychology of Intelligence
It has been recognized in psychology that certain flaws exist in many standardized intelligence tests. One of the flaws that is the subject of much debate is whether or not these tests are a good measure of a child's real potential. For instance, a child who suffers from a medical condition such as frequent ear infections may score lower than a child in good health.
The difference in scores may have more to do with feelings of well-being, motivation and concentration. If ear infections are affecting your child's ability to concentrate or attitude toward education, he or she may score lower than expected on standardized tests. Although this may seem unfair, most school-age exams are based on intelligence testing research.
If your child is suffering from frequent ear infections and falling behind at school, reach out to Estrella ENT today for a specialist treatment consultation in Arizona.