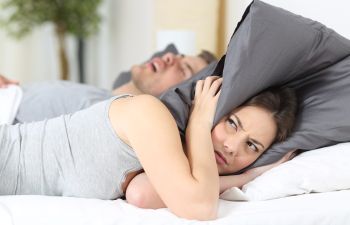 It may sound like an odd question, but when you suddenly begin experiencing new symptoms, it is not unusual to draw incorrect conclusions. Interpreting symptoms is difficult for the average person for several reasons. If you have already determined that you are suffering from a particular condition, it can result in confirmation bias. This is especially true when turning to online resources for diagnosis.
While the wealth of legitimate health resources online is useful for creating a shortlist of potential conditions, relying solely on this information can be dangerous. There are many health problems that share similar symptoms. Some result in mild discomfort, where others may have life-threatening implications.
Identifying the Source of Symptoms
If you are suffering concerning health problems, especially if the symptoms are new and persistent, it is important to consult with a relevant specialist. There is some crossover between allergy and sleep apnea symptoms, but there are other conditions that also present with the same symptoms.
When thinking about the cause of symptoms, there are two common approaches that apply to most individuals. Either you will look for the condition that most aligns with preconceived beliefs, or conclude that you are suffering from the worst possible condition. The best way to identify the source of symptoms is through a diagnosis from a qualified and experienced doctor.
Breathing problems like choking on air should never be ignored. Even if you already have a diagnosis for allergies, do not assume this new symptom is the result of a high pollen count. Suffering from one condition does not preclude you from developing further health problems.
If you are presenting with new breathing problem symptoms that are common to several health conditions, make an appointment with Estrella ENT today. We are here to ensure you receive an accurate diagnosis and any necessary treatment.